MINI 1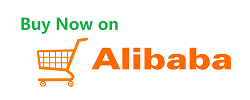 Display

1.33" inch color display screen window
More Features
Camera, Video, Picture, Music Player, Recording, Alarm clock, File management, Calculator, Calendar, Address book, World time
Torch(Press and hold 0 for 2 seconds and was able to turn it on and off so quickly),
Red spot beam(Press and hold the middle round key of the navigation key for 2 seconds to turn on the Red spot beam)
Music format: AMR,MP2,MP3,WAV
Video format: 3GP,MP4
Language:English, Persian, Greek, Hebrew, Portuguese, Italian, German, Russian, French, Arabic, Spanish, Indonesian, Thai, Lao, Vietnamese(or:Chinese、English、Malaysian)
Networks
2G Feature phone
Band Details(EU):
GSM:B2/B3/B5/B8 (1900/1800/850/900)
SIM Card Type: SIM 1+ SIM 2+ TFlash
A Nano Sim card plugged in- the device provides space for two Sim cards and a Micro SD card, you can either use a SIM and a memory card, or two SIM cards.
Storage
Support micro SD (T-Flash):Max to 32GB
Packaging contents and instructions:
A Micro USB charging cable and a manual.
A 360mAh battery.It can be used for 3 days.
-------------------------------
**Particular attention:
This is not a Toy!
this device does not belong in the hands of children.
This is a mobile phone with infrared light.
(Press and hold the middle round key of the navigation key for 2 seconds to turn on the red dot LED light)
It is not suitable for children and can't shine on eyes.
-------------------------------
Now, who's this little phone for?
1、Cat Laser Phone, Red Dot LED Light Pointer Interactive Cat Toys for Indoor Cats Dog, Long Range Mode Projection Playpen for Kitten Outdoor Pet Chaser Tease Stick Training Exercise.
2、The device even has Bluetooth and a voice recorder. Device that uses in everyday life.
3、The mini spare phone. Please fully charge it, turn it off and take it with you,
When your big phone doesn't have power, you can temporarily replace the mini phone and SIM card, keep the phone online and keep in touch with important people at any time.
It is unlocked by pressing "menu" and then below left the star key.
Dimension and Weight
Product size:77*33*14.5mm
Product weight:25g
Battery weight:6.5g
Box weight:21g
Package size:150*82*30mm
NOTE
*The actual size and weight of the phone may vary due to different specifications and assembly tolerance
*The above data were gathered in tests in a lab environment. To avoid phone damage or malfunctioning please avoid using your phone under extreme conditions
*Please ensure local area network is compatible.Please check with your carrier/provider before purchasing this item.